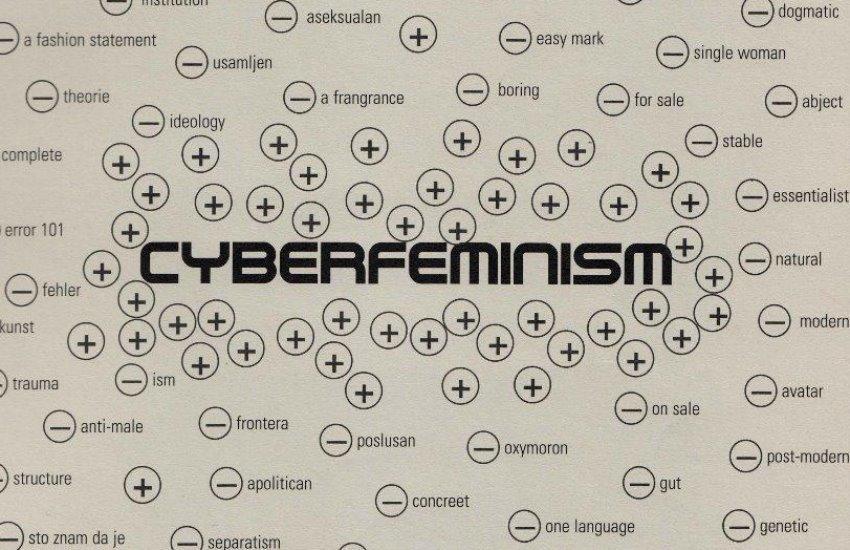 Cyberfeminism and Futures from Within
As a part of the Hybrid Work Space of documenta X, Old Boys Network wrote a Manifesto containing 100 Anti-theses on what Cyberfeminism is not. Re-reading the outcome of this collective, artistic project today, a lot seems still relevant, some ideas appear clearer and braver than today, some naive, some old-fashioned and some more difficult to realize than ever.
Departing from this specific narrative we want to ask if there are feminist forms of acting and techno-feminist positions in this digital/analog space of our present. Related to this topic are feminist approaches of copyleft and open source software, as well as collective, digital and artistic practices. Technologies are part of a practice that is neither governed by them, nor scared of them. The sexist and racist bias of algorithms will be analysed and confronted together with the increasing privatization of the digital. We will encounter collective forms of learning and acting together, commoning, making accessible and publishing. Cornelia Sollfrank understands these practices of new techno-eco-feminist positions, as "invitation to their social and aesthetic interventions to be picked up, to be joined in, to keep going and to not give up".
The course is part of the art science program also open to students of the fine arts department and to students of the University of Kassel, who are interested in exhibition studies.
Prof. Dr. Nora Sternfeldin in cooperation with Malin Kuht (educator and activist) and guest contrubutions from Goda Klumbyte, (researcher with Focus on feminism and technology)
Raum: Menzelstr. 12–14, Seminarraum 3140
Termin: Mittwoch 14-16Uhr Beginn: 15.04.2020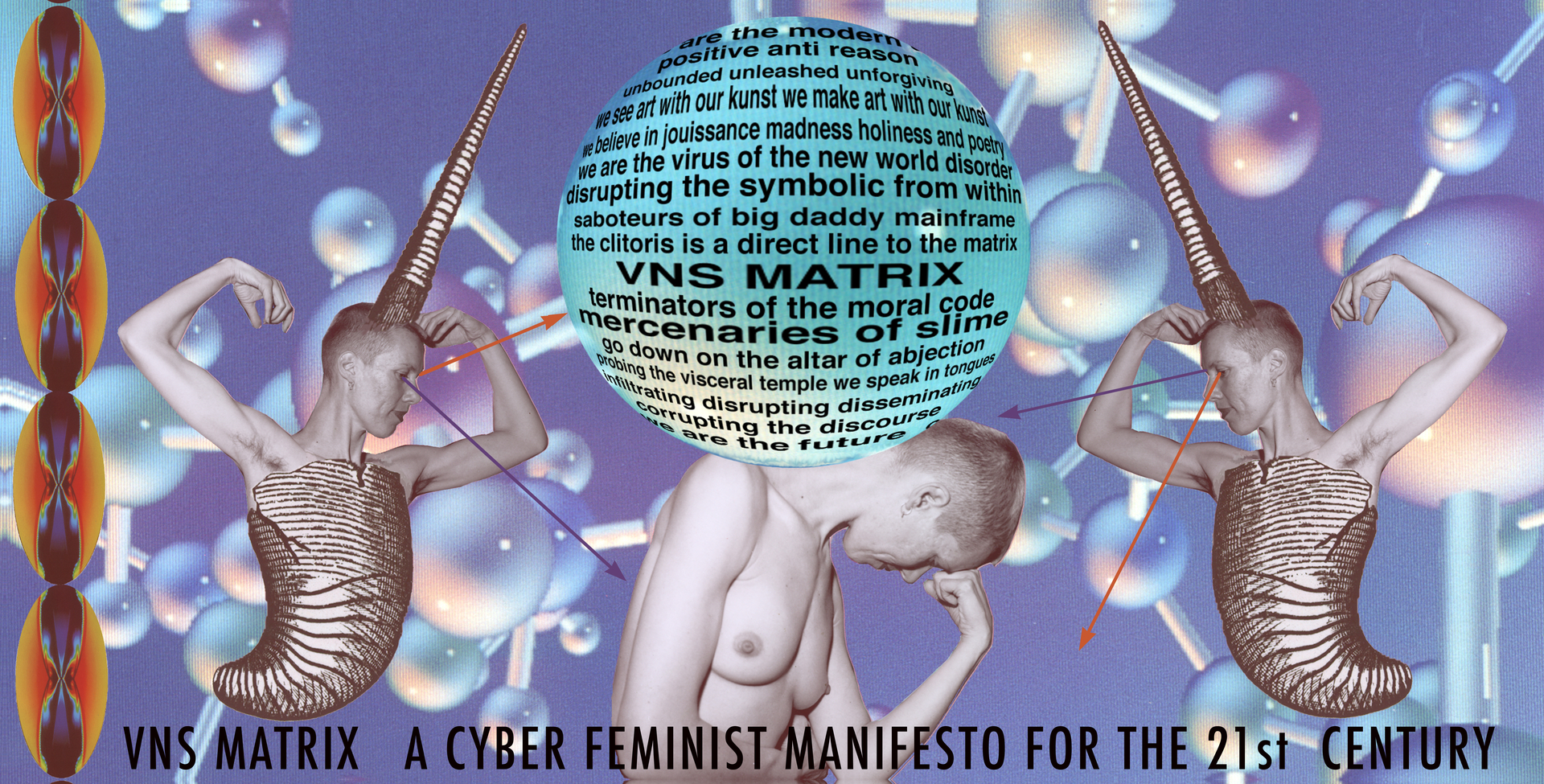 credits: VNS Matrix, A Cyberfeminist Manifesto for the 21st Century, 1991.