documenta Institute Discourse is a series of public events that, since the fall of 2017, invites international speakers to consider themes of archiving, research, and mediation. It allows for the articulation of new and unexpected functions, forms of action, strategies, and imaginings for archives, research institutions, and mediation institutions. documenta Institute Discourse is a collaboration between the documenta archiv and the documenta professorship at the Kunsthochschule Kassel (School of Art and Design Kassel).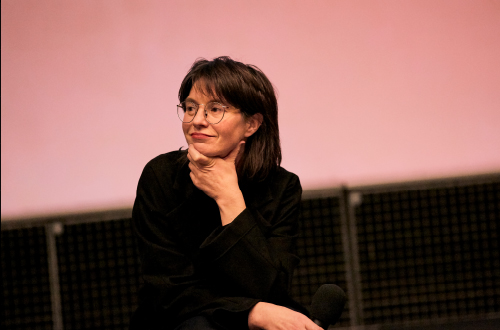 Nora Sternfeld

PARA MUSEUM DER 100 TAGE

2017-05-18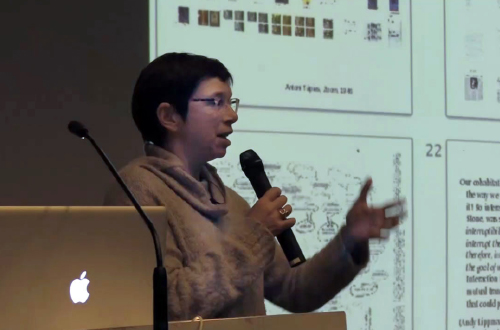 Laurence Rassel

COLLECTIVE MEMORY

2017-11-21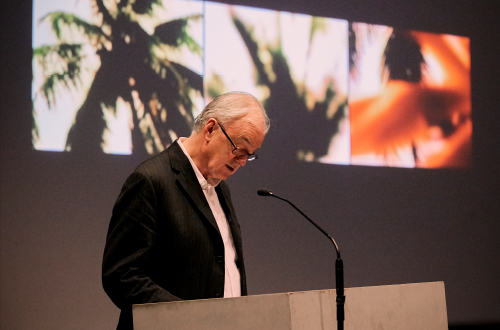 Mark Nash

THE RUINED ARCHIVE

2018-01-18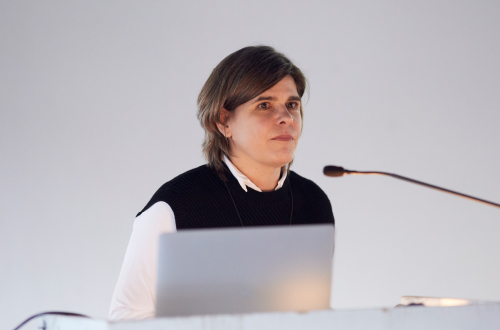 Rike Frank

VERSCHIEBUNGEN

2018-04-11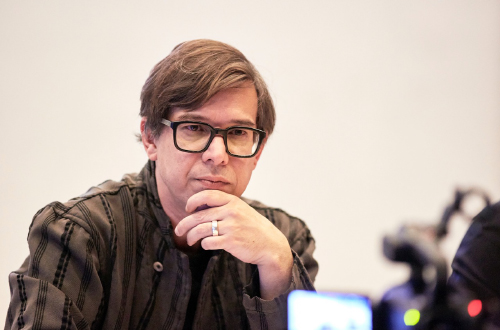 Marcelo Rezende

ARCHIVE AS A VIRUS

2018-04-26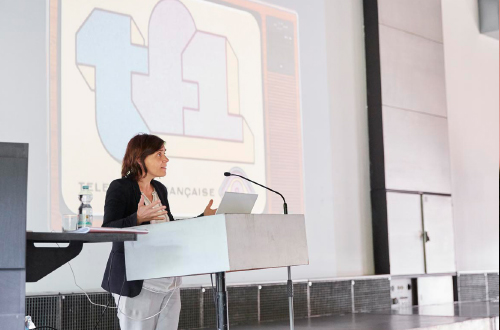 Bénédicte Savoy

VON WO AUS SPRICHST DU?

2018-05-15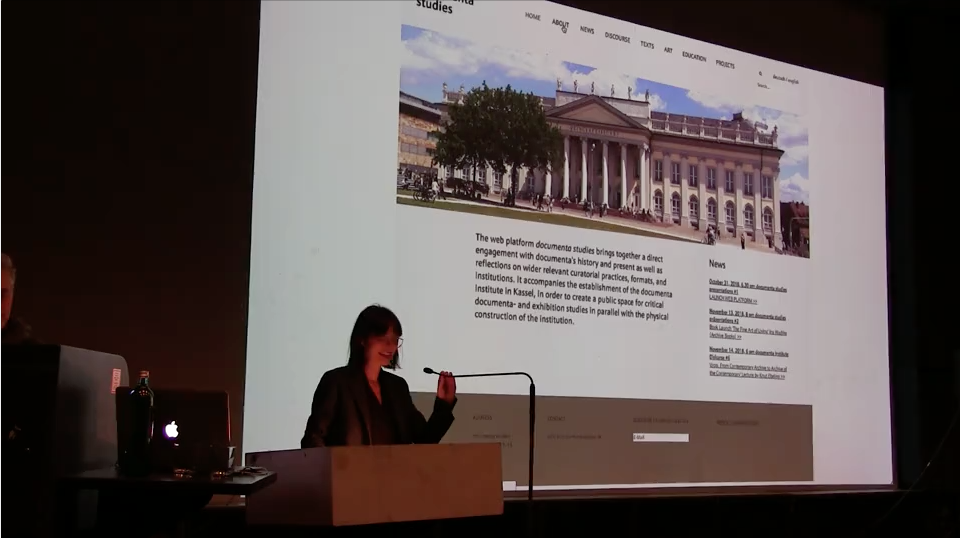 Minna Henriksson

Website Launch

2018-10-31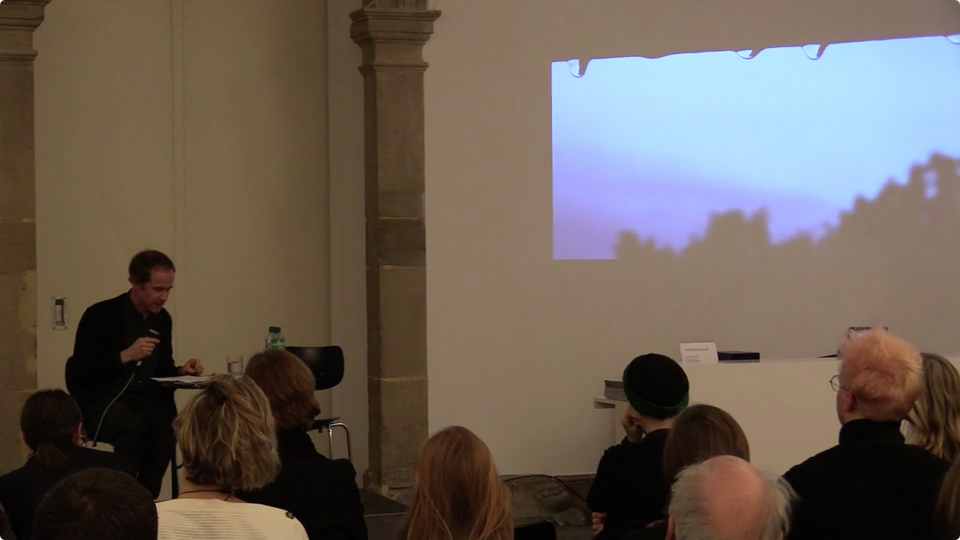 Knut Ebeling

Drop

2018-11-14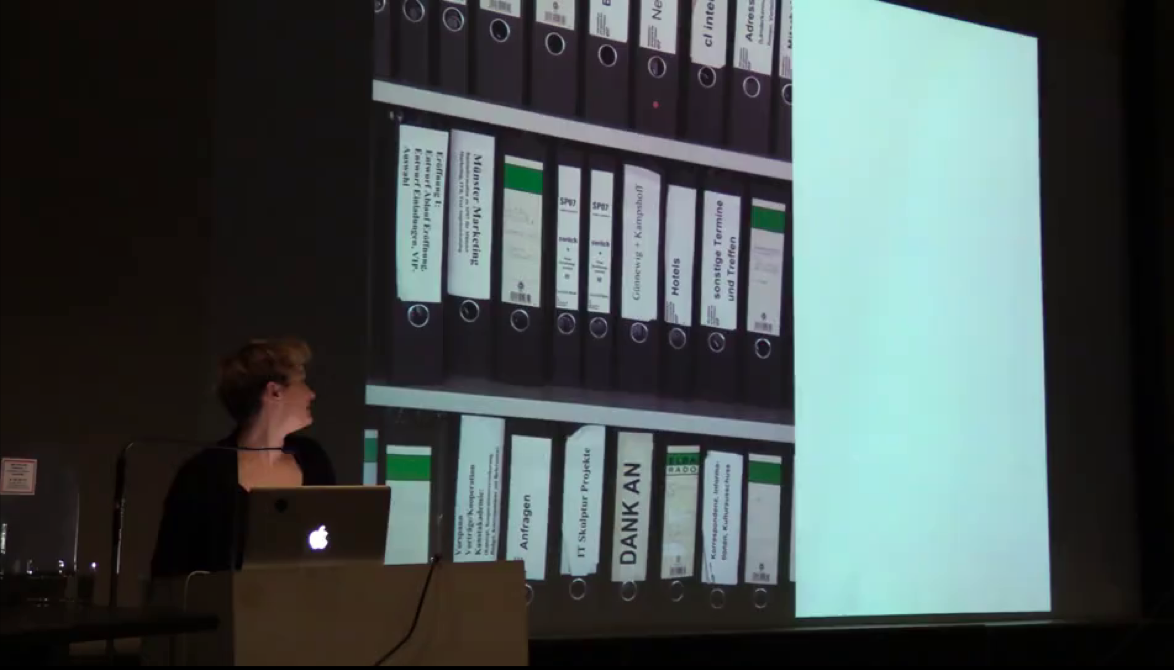 Ursula Frohne / Marianne Wagner

The work of the archives - work on the archive

2018-12-04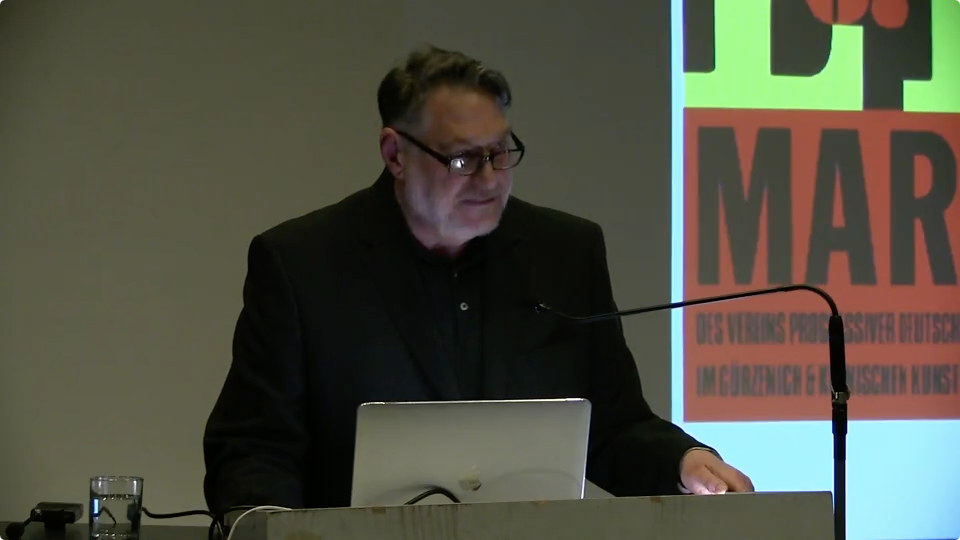 Günter Herzog

The revision of the Modernity from the archive

2019-01-16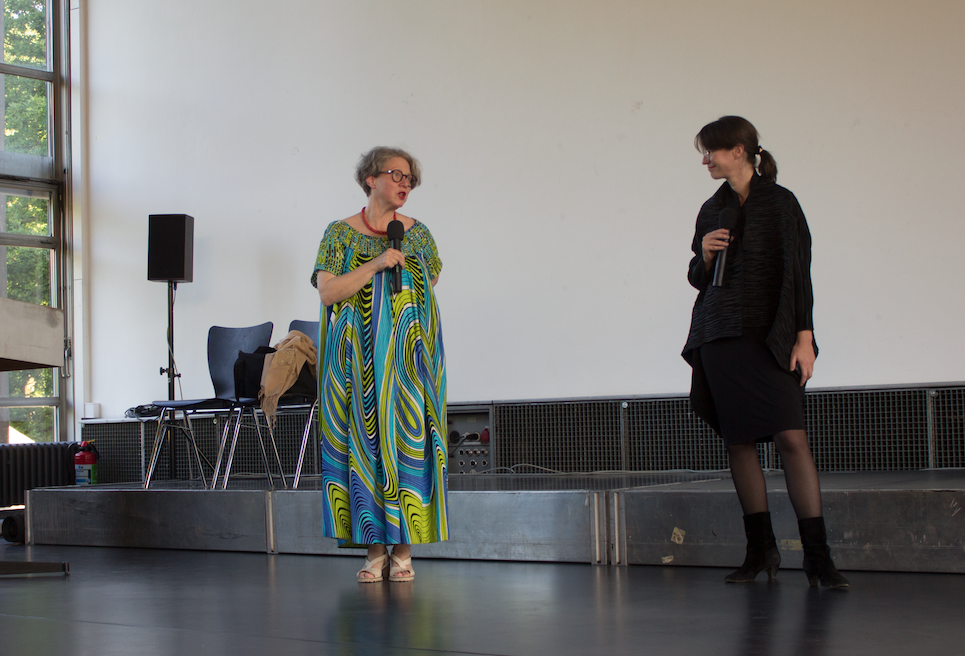 Ruth Noack

Is mediation somewhere between aesthetic experience and social interaction?

2019-06-12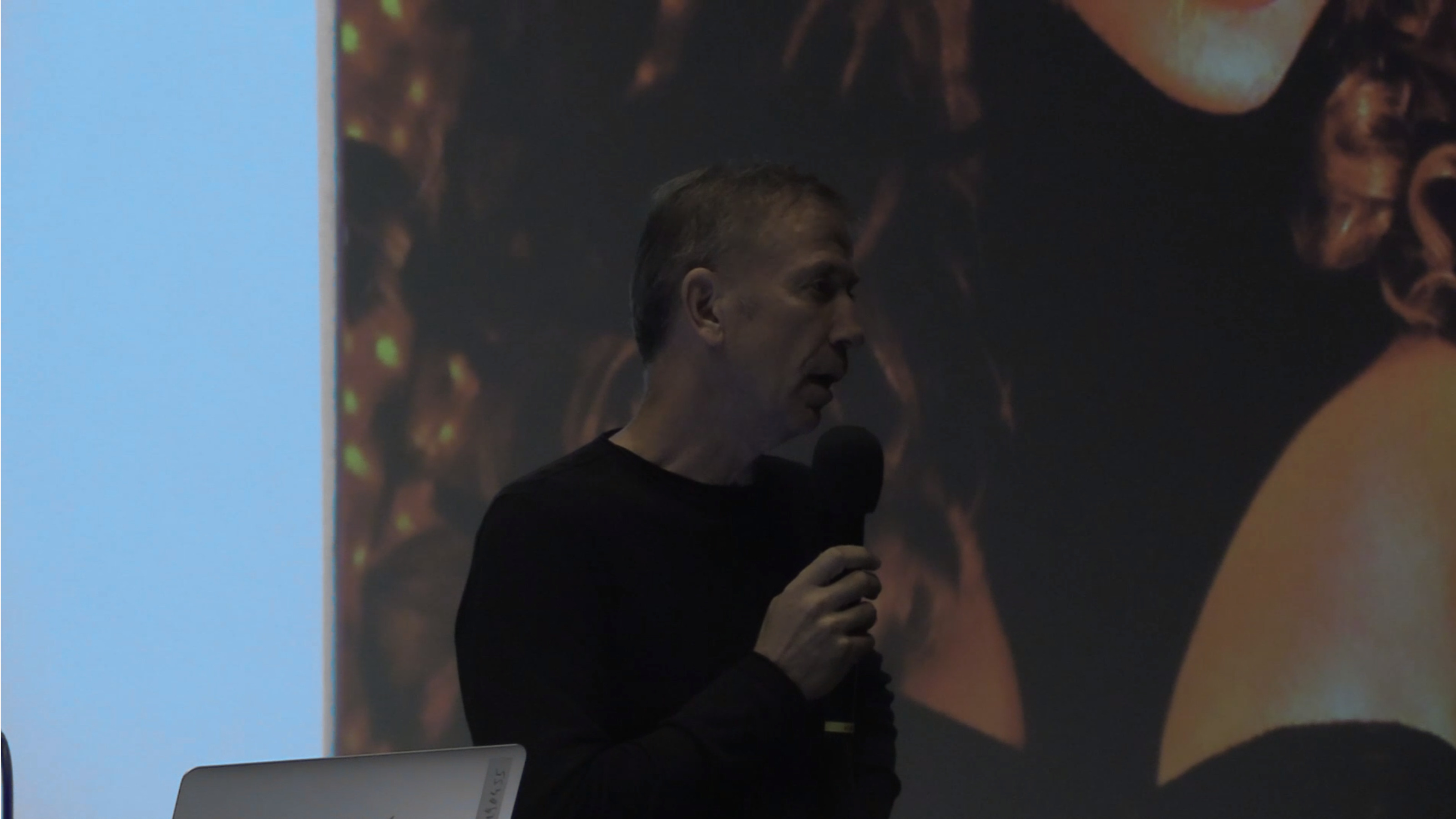 Martin Beck

Macho Man. Tell It to My Heart

2019-10-21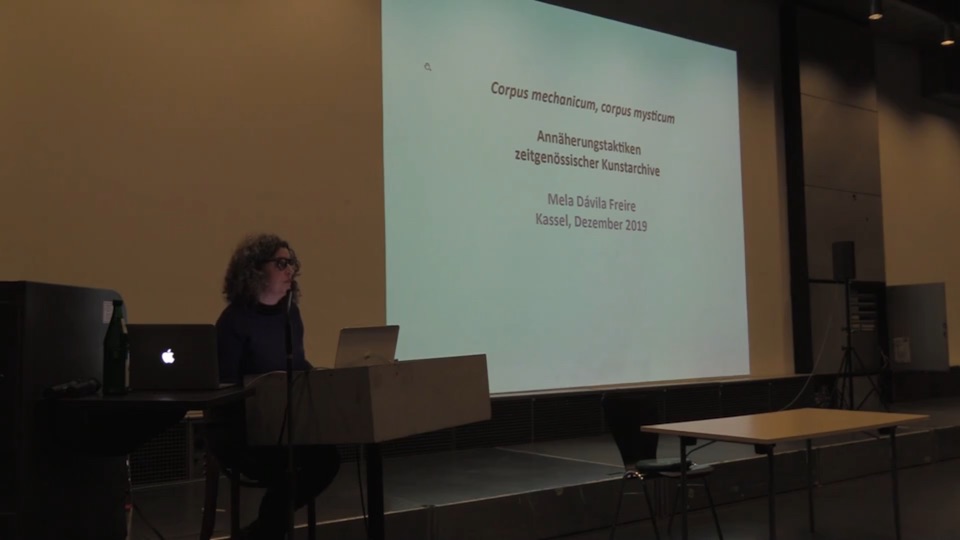 Mela Dávila Freire

corpus mechanicum / corpus mysticum

2019-12-04