20. November 2019
documenta Institut Diskurs, 4.12., 18:30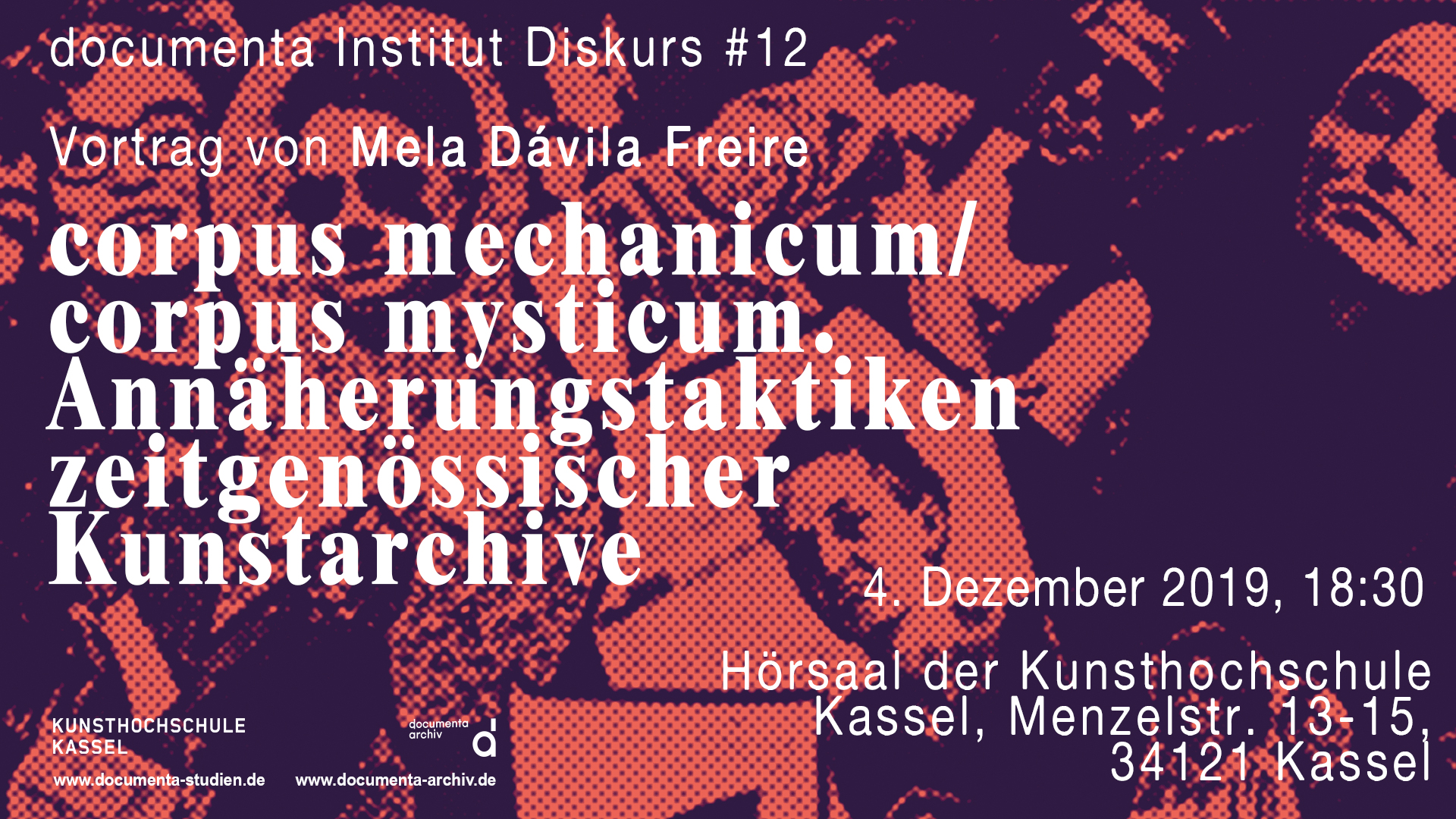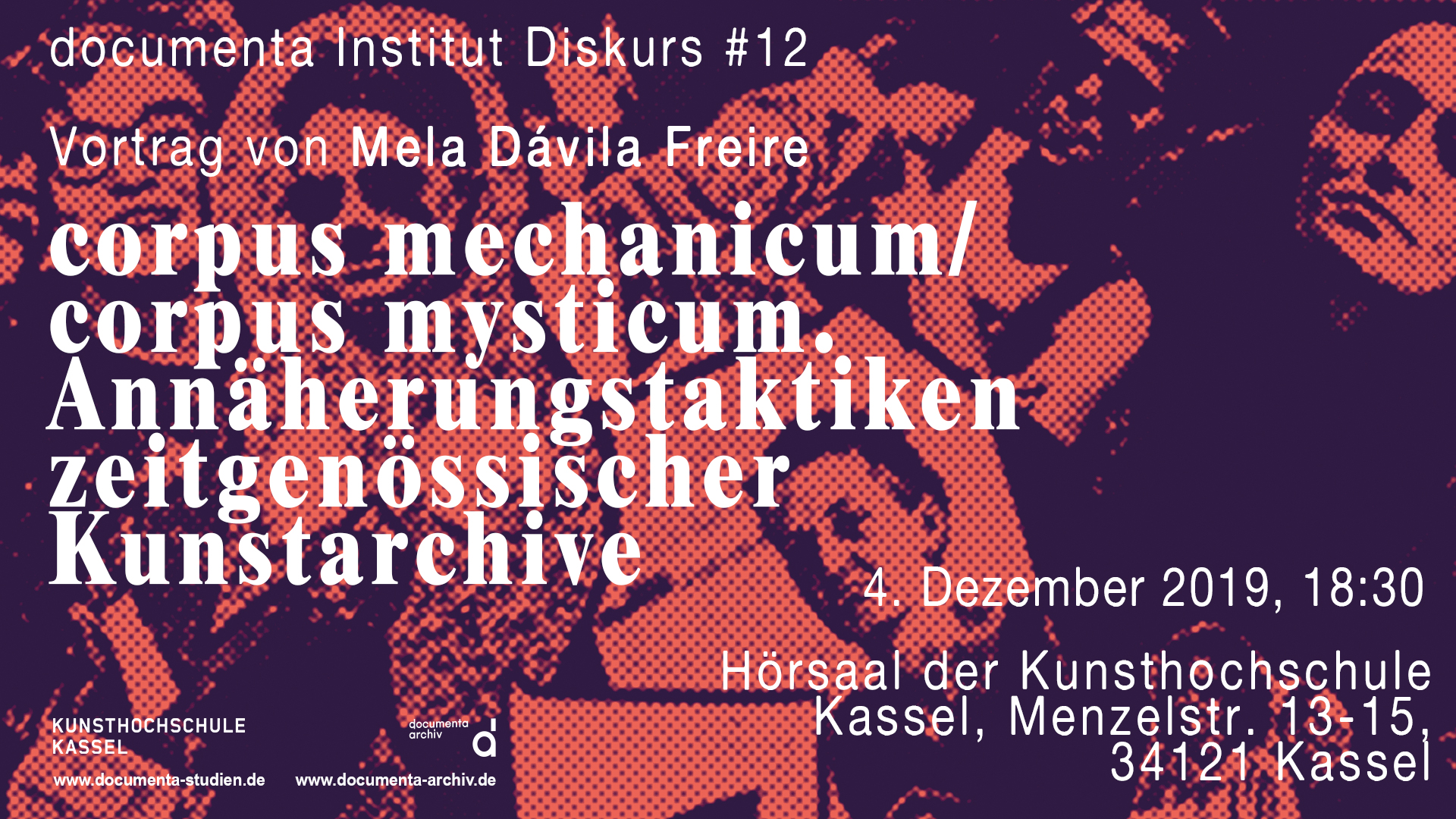 corpus mechanicum, corpus mysticum. Approach tactics of contemporary art archives
documenta Institute Discourse #12 – Lecture by Mela Dávila Freire
December, 4, 2019, 6:30 pm
Auditorium, Kunsthochschule Kassel
In the complex cultural system that we call contemporary art, archives have come to stay. Over the last twenty years, the role of archives in contemporary art has been widely acknowledged and discussed on the theoretical level, while at the same time, on the practical level, a significant number of models have been developed so as to interconnect and relate archival fonds and art collections in productive ways. This lecture will focus on some of the methodological, artistic and, often, also ethic implications involved in the management of contemporary art archives, by presenting a series of practical examples which raise questions about ownership, access, activation, classification and display.
Mela Dávila Freire's professional life has two sides. On the one hand she has held different leading positions in museums. On the other hand, as a freelancer, she researches and advices in topics related to the conceptual and physical intersection between contemporary art and archives, as well as to artist's publications. She is currently designing her next exhibition, which will focus on artist's books from the 1980s (No Order, No Cleanliness. Artist's Publications from the 1980s, Museo de Arte Contempornáneo de Castilla y León – MUSAC, January–May 2020). Beside she is collaborating, as external curatorial advisor, with the Deutsches Historisches Museum in Berlin, where an exhibition on the political history of documenta in the 20th century is being prepared.
As a freelance researcher, she has worked for the documenta archiv in Kassel, Museo Reina Sofía (Madrid), Lafuente Archive (Santander), Arts Libris (Barcelona), the Cervantes Institute of Spanish Culture and other public and private institutions and collections. Her role as an external consultant usually involves the development of organizational models in which the management of documentary collections (library and archive) is inseparably linked with the promotion of internal and external research, public visibility and easier public access. As Director of Public Activities at Museo Reina Sofía (Madrid), where she was responsible for launching the online documentary project Rethinking Guernica, as well as for the event series Documentos, focusing on topics related to the archive and library of the museum.