30. March 2021
How can we maintain what we care about? Collaborative archiving strategies for the Old Boys Network, 23.04., 6 pm ONLINE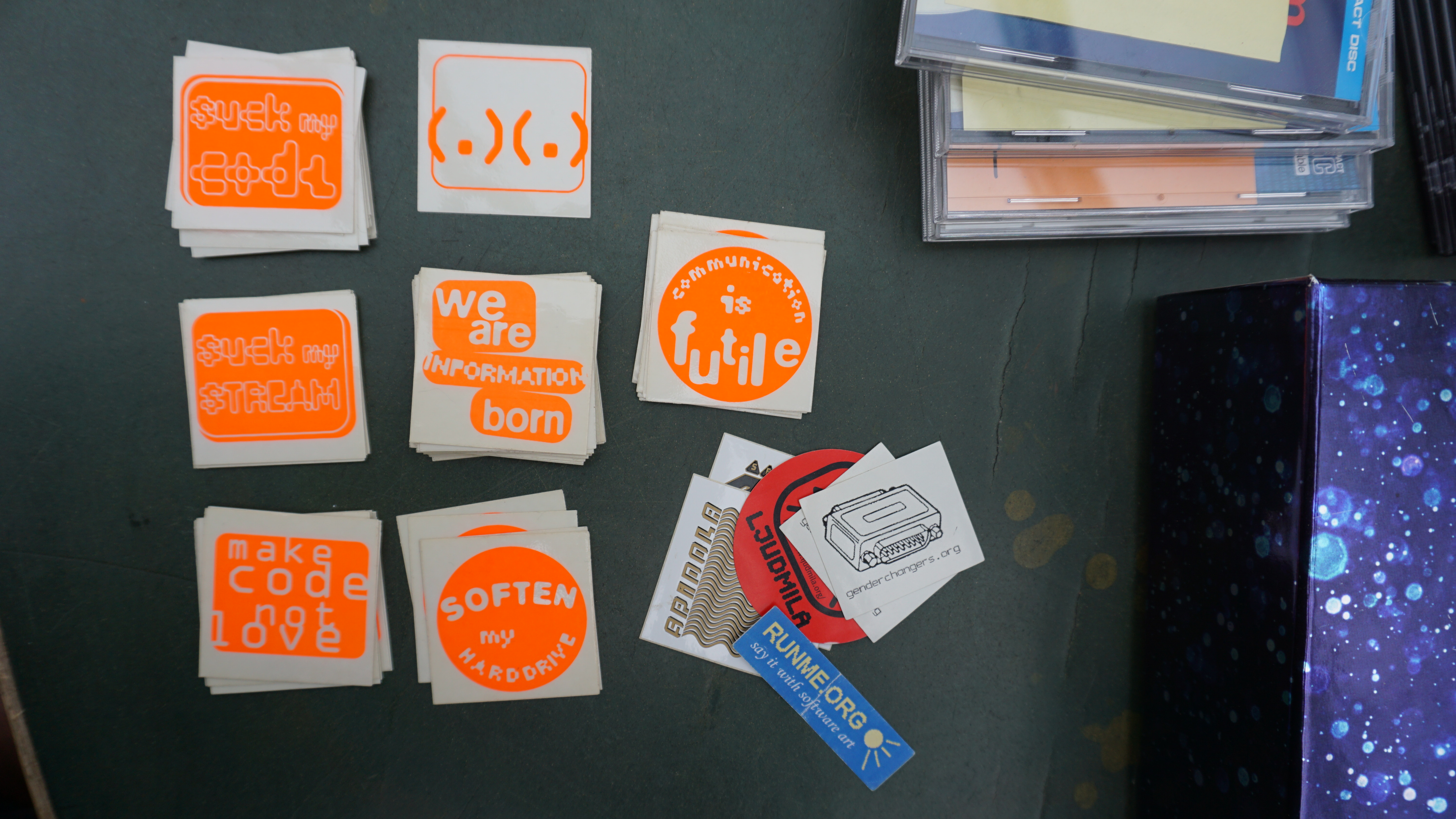 Photo: Malin Kuht, CC BY-SA 4.0
How can we maintain what we care about?
Collaborative archiving strategies for the Old Boys Network
23th of April, 6 pm
Inputs and discussion with Cornelia Sollfrank, Laurence Rassel, Dušan Barok et al.
24th of April, 10 am–4 pm
Internal working meeting: Networks of Care & obn_archive working group.
The Old Boys Network described itself as "the first international cyberfeminist alliance." Founded in 1997, the connecting element of the network was the term "cyberfeminism." The formulated concern of the organization was "to create spaces in which cyberfeminists can research, experiment, communicate and act. Such spaces include virtual ones such as the cyberfeminist server and the <oldboys> mailing list as well as temporary meetings such as workshops and international conferences. All the activities have the purpose of providing a contextualized presence for different artistic, theoretical and political formulations related to cyberfeminism. At times mysterious, at times transparent, OBN is setting an agenda for communication, intervention and production." (www.obn.org) A group of enthusiasts is currently working to create a living archive of this self-organization work, making its experiences accessible to subsequent groups.
Both events take place in cooperation with the nGbK project group Networks of Care (Nanne Buurmann, Friederike Schäfer, Anna Schäffler, Cornelia Sollfrank, Antje Weitzel) as well as in the context of the project "Art Research Practice documenta. Artistic and Curatorial Research at the documenta Institute" at Kunsthochschule Kassel.
The obn_archive working group members are Carina Herring, Malin Kuht, Cornelia Sollfrank, Nora Sternfeld, Julia Stolba und Anja Steidinger (assoziierte Künstlerin).