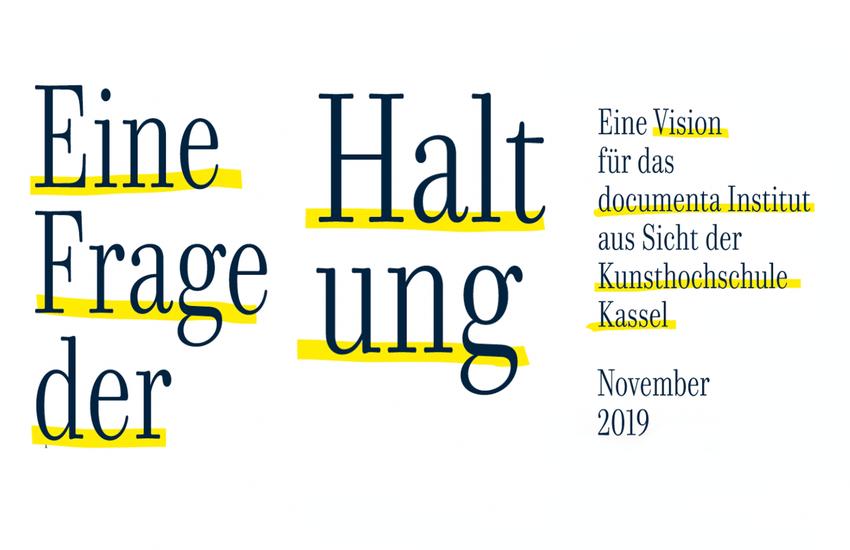 On Wednesday, 20 November 2019, the Kunsthochschule Kassel invited to an open discussion as part of the establishment of the documenta Institute:
Taking a Stance. A Vision for the documenta Institute from the Perspective of the Kunsthochschule Kassel
What should a documenta Institut be? Should it stand for a bureaucratizing and 'quasi-posthumous' historicizing of the documenta, or can it do justice to the experimental, artistic claims that have always characterized this institution?
The documenta Institut is meant to focus on a commitment to think art seriously – as an individual case but also as a fundamental attitude in face of reality. This requires that the documenta Institut be just as radical, just as free, just as experimental and formative as the documenta itself.
If we assume that the documenta has significantly influenced what we now understand as a large-scale exhibition, then we imagine here an institution that will have a significant influence on how we will understand exhibition studies tomorrow, and how we will think about exhibiting overall.
The concept of the Kunsthochschule Kassel of how the documenta Institute should be from their point of view is available here for download as a PDF brochure (design: Gabriele Franziska Götz, Milena Albiez) and as MINDMAPS (Hendrik Dorgathen)
Speakers (Kunsthochschule Kassel):

- Joel Baumann (Rector)
- Alexis Joachimides (Prorector)
- Dierk Schmidt (Professor of Visual Art)
- Nora Sternfeld (documenta Professor)

Including contributions from Gabriele Franziska Götz (Professor for Visual Communication) and Hendrik Dorgathen (Professor for Illustration and Comics).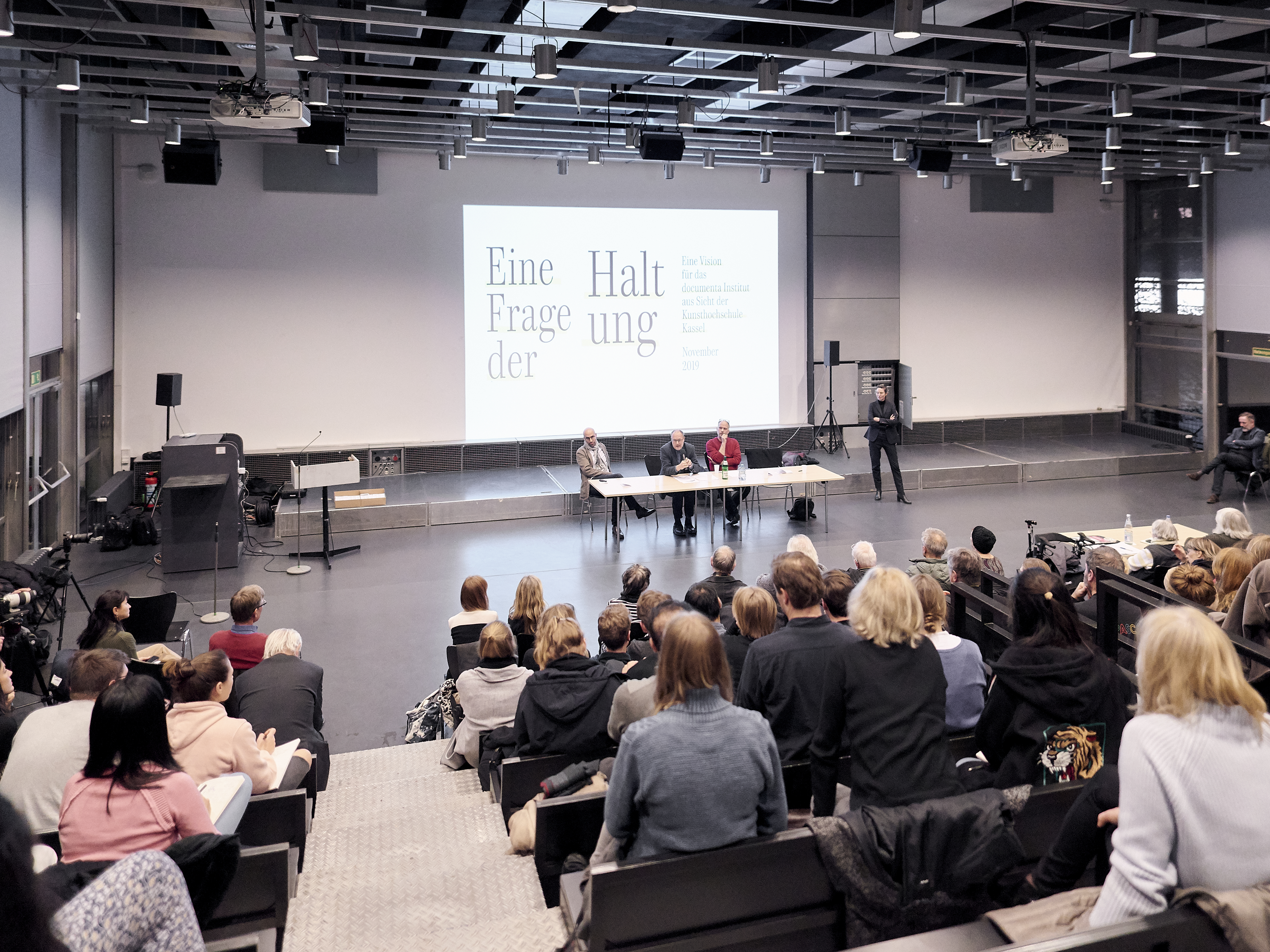 Foto: Nicolas Wefers
More on this topic:
Deutschlandfunk Kultur – Fazit (20.11.2019). Konzept für documenta Institut. Kunst als Motor der Forschung − über Kunst. Nora Sternfeld im Gespräch mit Marietta Schwarz.
StadtLabor spezial (31.10.2019): Eine Vision für das documenta-Institut aus Sicht der Kunsthochschule Kassel. Klaus Schaake im Gespräch mit Joel Baumann (Rektor) und Alexis Joachimides (Prorektor).